COMPARE
Take a closer look at how we stand out.
When it comes to standing desks, there's so many great options out there, that's why we created this comparison chart to help you pick the best standing desk for your home-office. Whether you're looking to upgrade from your kitchen table or redesigning your existing workspace, one of these standing desks will definitely help you feel great and get more productive.
Buy Your Desk
Hassle free with our 10 year warranty.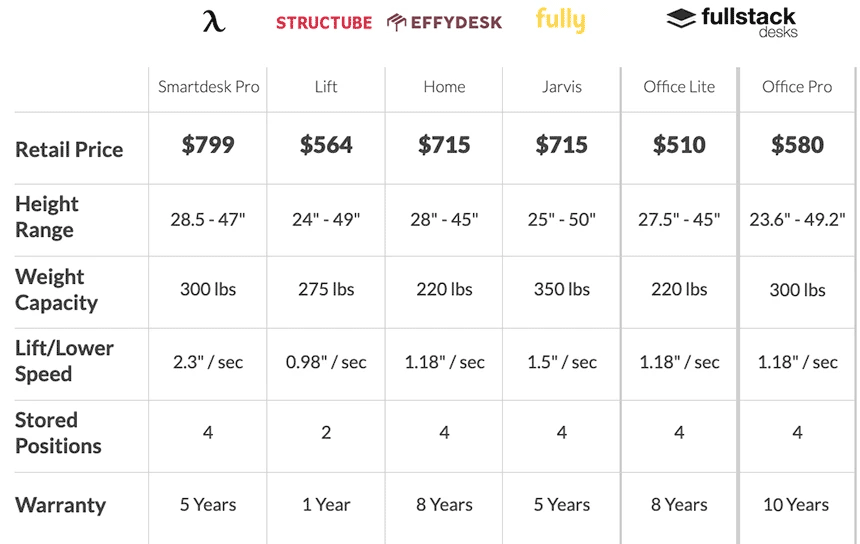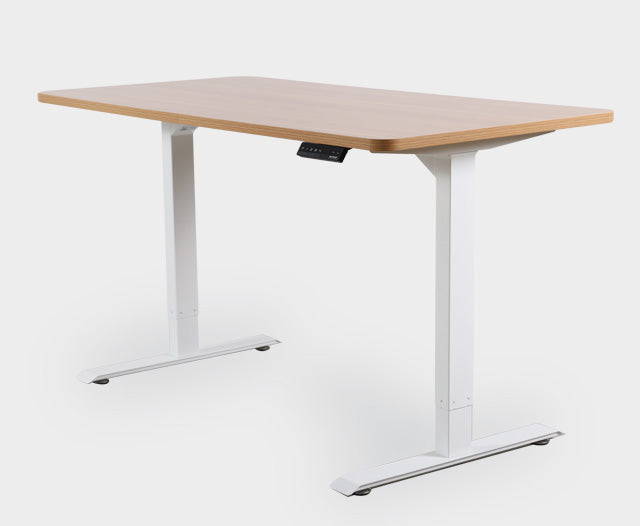 Built to last and priced to sell.
Canadian company with warehouses in Vancouver and Toronto, Full Stack Desks offers a no-nonsense value proposition. In all transparency, the desks are from the same manufacturer as Autonomous and Effydesk. We believe in affordable pricing for working Canadians. We carry two options, the OfficeLite standing desk at $510 and the OfficePro at $580 after-sale pricing. The desks are very strong-built and range from 23" to 49" and can carry up to 300lbs.
Shop Desks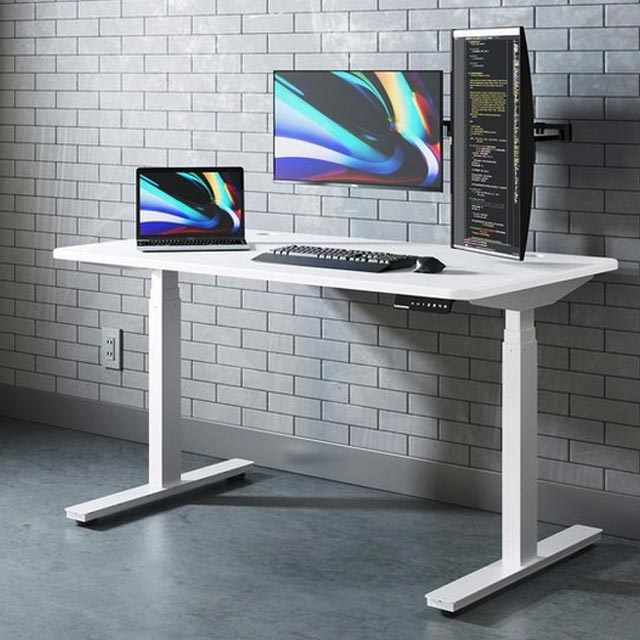 Based in Riverside, California, Autonomous supplies 4 separate options for their standing desks. They have a base line 'Core' offering at $599, a 'Pro' offering at $799. Straight line comparisons for the 'Core' line leaves it short of the base-line offerings from their competitors as the quality, desk range and weight capacity is the same as Full Stack Desks but they're priced much higher.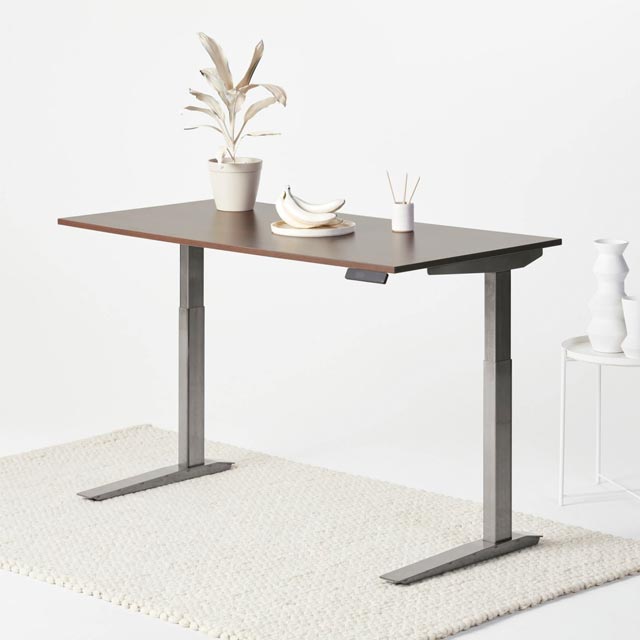 Cleverly named Jarvis standing desk, Fully operates out of USA and stocks standing desks at $715 with an assortment of options for tops from laminate, veneer all the way to hardwood (which will set you back $1139).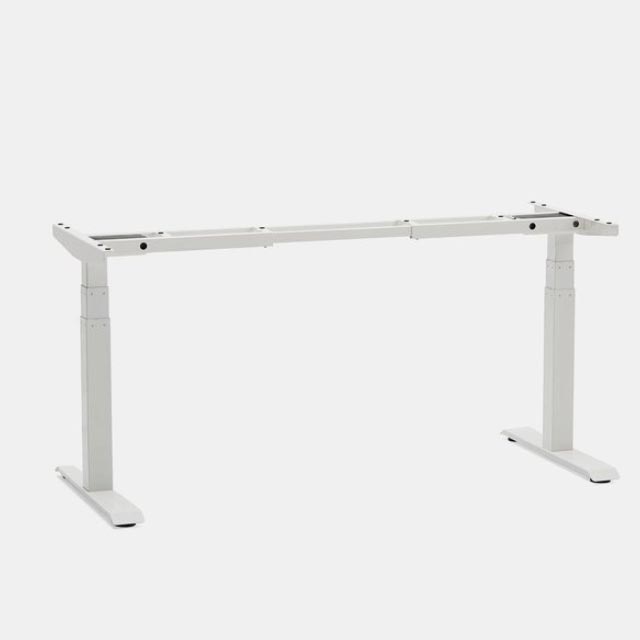 The Lift is a 3-stage dual motor electric desk retailing at $499 for just the desk frame. Considering that you have to purchase the top separately and the desk comes with only 3 adjustable settings, this option is a skip in our books if you're looking for a long-term solution.
Based out of Vancouver, Effydesks start at $630 for their Home Office desk and sell their premium Business Office desk at $725 (after-sale price). Given that they're made from the same manufacturer and have the exact same features, the Effydesks are overpriced when compared to Full Stack Desks, where we pass the savings on to you.